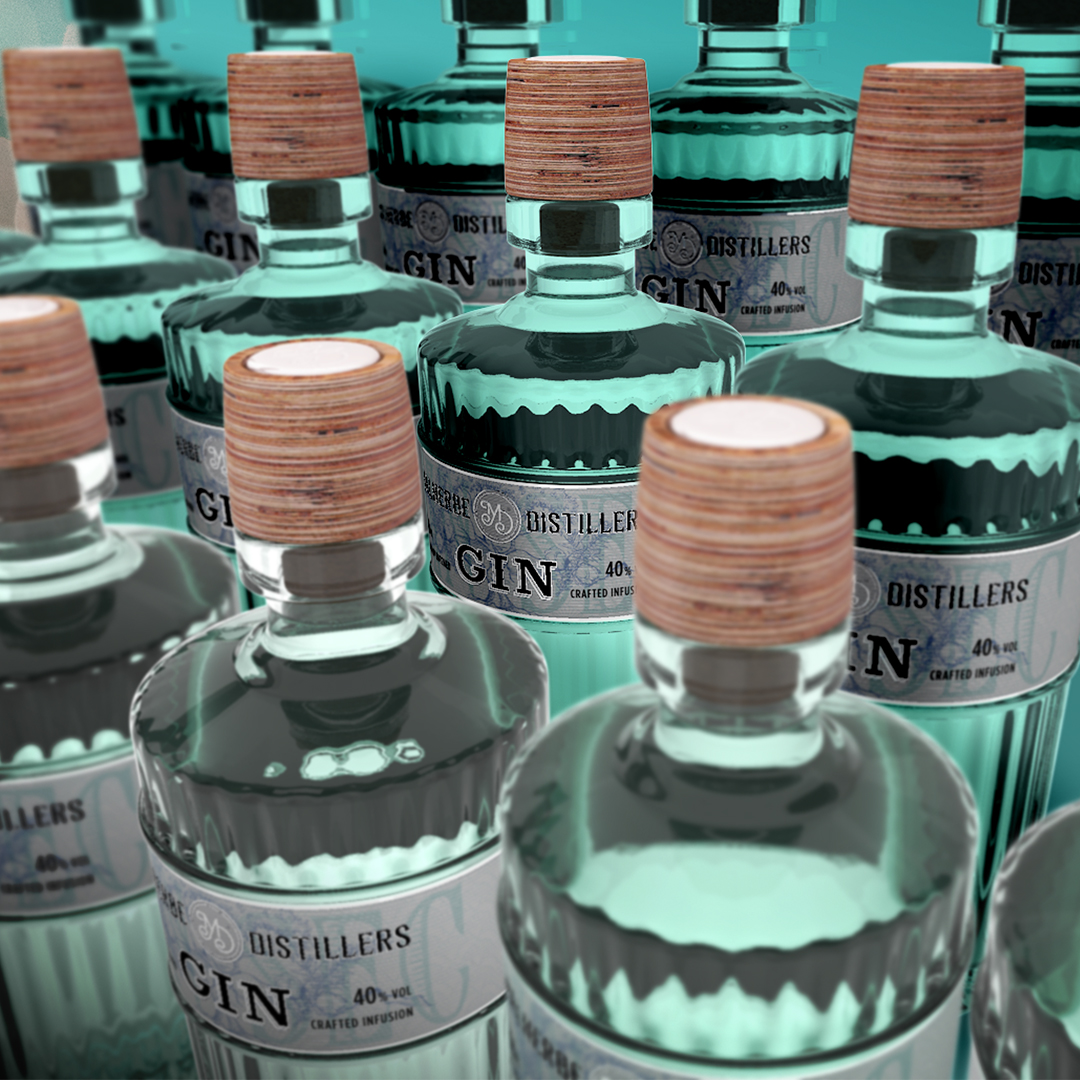 Malherbe Gin Packaging & Promotional Media Design
We created this design for a new start-up – an independent, small-batch gin distillery. Elegance and exclusivity underpin the design for a dry-distilled gin from the Cape (RSA). The Malberbe (Huguenot settlers) family logotype, icon and seashell pattern bring a traditional Cape flavour to the brand and the gin comes encased in a premium silver-foiled and embossed carton with wood inset. The 1920s Art Deco styled bottle is a nod to the affluent cocktail parties of the era while the layer-pressed wooden stopper denotes the juniper tree origins of the gin. We modelled and refined a bespoke bottle in 3D to use in pitch materials and allow for flexibility across designs.
Creative Role
Concept origination, brand design development (incl. bottle), typography, illustration, retouching & 3D renders.
©DUHO 2019
---